Ana Cobian-Silver, D.C.
Ana Cobian-Silver, D.C. was born in Cuba, raised in Puerto Rico and Miami, Florida. Spanish is her first language. She has five brothers and sisters with four of them teaching at Universities or high school. Dr. Ana received her Bachelors degree in Chemistry from Florida International University, an associates degree in business and her Doctorate in Chiropractic from Parker College of Chiropractic in Dallas, Texas in September 1990. She started her private practice in 1991 on Jefferson Boulevard in Oak Cliff, and currently practices at 211 W. Tenth St., Suite B in Oak Cliff within Dallas.
Dr. Ana has been active on many different Boards and local organizations over the years which have included Jefferson Area Association, Hispanic Woman's Association, Dallas Hispanic Chamber, and Parker College of Chiropractic Board of Trustees. Dr. Ana also holds certification in acupuncture. Silver Chiropractic Clinic in Oak Cliff offers a full assortment of passive and active physical medicine therapies including rehabilitation. Dr. Ana has been interviewed on radio and television and has spoken to different organizations regarding health issues.
Glen A. Silver, D.C.
Glen A. Silver, D.C. was born in Chicago, Illinois but soon moved to Dallas, Texas where he has lived for the majority of his life. Dr. Glen graduated with honors from Parker College of Chiropractic in September 1990. Dr. Glen has been in practice since 1990 and for the past 25 years has owned and operated Silver Chiropractic Clinic in Richardson, Texas.
Dr. Glen is certified in acupuncture and had been certified by the American Board of Independent Medical Examiners as a Certified Independent Chiropractic Examiner. Dr. Glen has performed second opinion evaluations and peer review work for other doctors, insurance carriers, independent case managers and attorneys.
Dr. Glen has previously taught college-level anatomy and physiology at the Professional Court Reporting School in Richardson. Years ago he observed a lot of his patients physical complaints were manifested from stress.  And at times it was stress directly related to the workplace. He then founded and created a company offering stress intervention programs to the corporate workplace. Dr. Glen Silver is a member of the American Chiropractic Association, and Texas Chiropractic Association.
It was while attending chiropractic school where Drs. Ana and Glen met. Two years following graduation they became married. They have two sons.
Both doctors are affiliated with Parker College of Chiropractic and train and mentor chiropractic interns during their last trimester at their respected offices.
Juliette Tran, D.C.
Dr. Juliette Tran was born and raised in Garland, Texas. Since a young child she always knew she wanted a career in helping people get better, which eventually led her pursuit in further education in the healing medical arts.
Upon completing her Bachelor's of Arts degree in Biology from Texas A&M University in 2012, she went on to pursue her Doctorate in Chiropractic and graduated from Parker University in Dallas, TX. Dr. Tran is Nationally Board Certified. She is active in the chiropractic community, serving as a member of American Chiropractic Association. She is an active member of the International Chiropractic Pediatric Association (ICPA) working towards her Certification from the Academy Council of Chiropractic Pediatrics. The ICPA specializes in prenatal and children's health needs. Dr. Tran has a special interest in myofascial and soft-tissue techniques, and is well versed in providing chiropractic care for patients of all ages.
Dr. Tran enjoys spending time with her family and having game nights with her friends. She enjoys traveling, and looks forward to challenging adventures. As someone who enjoys working on crafts including carpentry projects, and who loves the idea of creating rather than buying, it is no surprise that Dr.Tran's guilty pleasure involves a pastime some may know as Extreme Couponing. A good creative challenge, partnered with spending time with family and friends, is what she calls a successful night.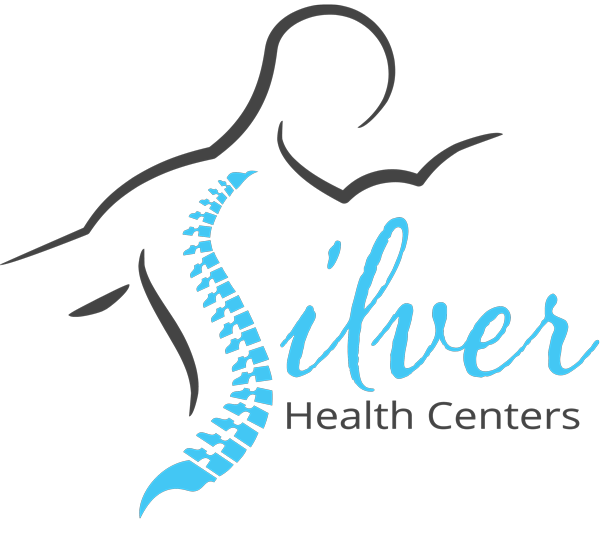 Glen A. Silver, D.C.
Ana Cobián-Silver, D.C.
Juliette Tran, D.C.
Silver Health Centers 
Chiropractic Physical Medicine, Rehabilitation and Preventive Health Care
Office Hours
Monday thru Thursday: 8am-6pm
Friday: 8am-5pm
Saturday: 9am-12pm
Walk-ins welcome  •  Most insurance plans accepted  •  Hablamos Español  •  Chúng tôi nói tiếng Việt